Nothing like a weekend off for Peace and Oh Dear!
I was mistaken in thinking that this weekend would prove to be slow on news and boy was I surprised when I stopped by some Twitter feeds to see what was occurring.
Seems yesterday was Gary Steele's birthday although there was a little debate about his age being a sprite 23. Don't worry Gary we can keep your secret.  The lovely Terry invited Gary over to her new country house for a slap up birthday meal that even TV Chef Gordon Ramsey would say was F* Fantastic! Oi!  Do you kiss your mother with that mouth?
WOW! that looks amazing!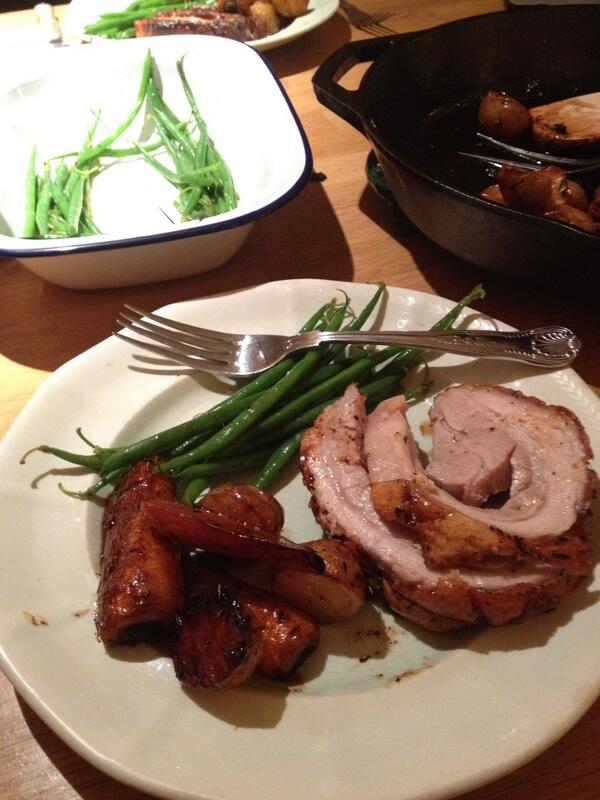 That is so sweet and I'm sure he enjoyed it very much.  When asked about the birthday meal on Twitter, Terry posted this:
"Sent @jongarysteele off full of bday goodies. Finished him off with buttermilk pancakes…"
YOU WHAT???? STOP THE PRESSES!!!
Is this Lallybroch version of Arsenic and Old Lace? Death by Pancakes?
Is Ron down in the cellar thinking he's Thomas Telford, digging locks for  the Caledonian Canal, whilst Terry and Geillis are upstairs whipping up their famous pancake batter?
Does that buttermilk pancake recipe include elderberries, 1 tsp of arsenic, 1/2 tsp of strychnine and just a pinch of cyanide?
Now that's a batch of pancakes even Geillis Duncan would be proud of!
Don't worry! We're just pulling your leg!  Gary is still very much alive and kicking!  But, just so we know for sure, can you please check in on Twitter? LOL
Earlier today I stopped by my mate Bryan Larkin's Twitter feed to see what he was up to. Here's what Bryan Tweeted:
"Is the kilt mightier than the sword generally speaking?"
Let's explore the possibilities.  In an outright Smackdown a sword would win by a mile but a kilt has the power to make women swoon just at first glance. Especially when worn by a silver backed alpha male who eats his steak raw! So which is mightier? I think we all know the answer to that one!
Photo from 21st Century Kilts!
It's been a while since we've heard from our favourite @boogaloochip AKA Grant O'Rourke. Wait, what did you say? No Chimp?  He seems to have retired the chimp and packed him off to Largos and is now using his real name!  #bringbackthechimp  Ok, let's see what Grant has been tweeting.
"Seeing as it's Ragnarok today I'm making ribs."
Apparently the end is near again!  I was completely unaware that it was time for the Vikings to come on a rape and pillage apocalypse!  Who's bringing the beer?  Which brings me to an old Scottish saying that would be completely appropriate to use in a "we're all going to die" scenario.
Grant also tweeted this picture.
I say being a Kilt Walker is better than being a White Walker!
In all seriousness, Grant has entered the Kilt Walk for Charity.  If you would like to sponsor Grant and Kiera's team in a 26 mile walk for Scottish Children's Charities, just visit their website on the link below.
http://uk.virginmoneygiving.com/fundraiser-web/fundraiser/showFundraiserProfilePage.action?userUrl=carthannas&isTeam=true
Let's give them a BIG HUGE AMOUNT of  Outlander support and love!
Good Luck Guys!
And that's all Folks!