Ok, I'm not very impressed!
The clocks went forward on Sunday in the UK and my time travel experience was very disappointing…
That explains everything!
THE MATT ROBERTS has reached his 500th Tweet!
That's great and we are with you up to the Twitter end mate.  But don't think you're on easy Tweet just yet. Yes we've appreciated all those Tweet nothings you've whispered in our ears and we admit that those Pics of the Day have been right up our Tweet.
But if you could tweet 500 times, then you could tweet 500 more!
 Pic by Marg Davison
Get Busy Man!! Come on now, Tweet on down Tweet on down the road!
 Doctor Doctor I'm addicted to Twitter, I'm sorry, I don't follow you!
Ok, I'll stop now.
Word has it that there's been quite a few sing alongs on set lately so I stopped by Graham Mctavish's twitter page and saw this.
Here they come, walking down the street….
YIKES!
 Photo by Marg Davidson
Hey, Hey, Hey…. Hey, Hey, Hey….
Lately, Starz has been tweeting quite a few out of focus shots for an Outlander guessing Game. Now, I don't know about you but I'm starting to hate these blurred lines….
 These bird lines
 And these Blurred Limes….
Talk about getting blasted, that straw is plastic.
Word has it that Caitriona has been riding shotgun with Finnie more and more lately and they are making their own short length film about their Journeys
Driving Miss Balfe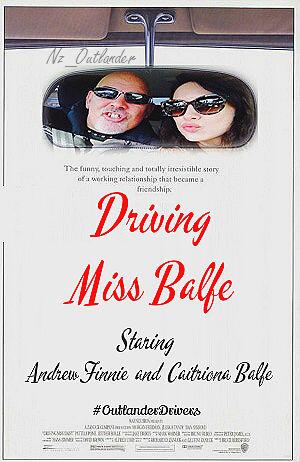 Heard on the set…
Miss Balfe: What are you doing Finnie?
Finnie: I'm trying to drive you to the SET!
Miss Balfe: Can you do those fish lips I taught you for a selfie?
Finnie: Yes'm!
Miss Balfe: You're my best friend!
I knew these Outlander Drivers were talented but word has it they've got SuperPowers!
Telekinesis
Watch out for Flying Donuts!
And Camera Trucks!
And Floating Highlanders
Is there anything these guys can't do?
Who let the Dogs Out? Who Who Who Who Who
WAIT!!! Terry's poor little puppy is in Puppy Prison AGAIN! Seems he's still going through that Cujo stage.
I don' t know… I can't really see it. He could only be Micheal Jackson Bad!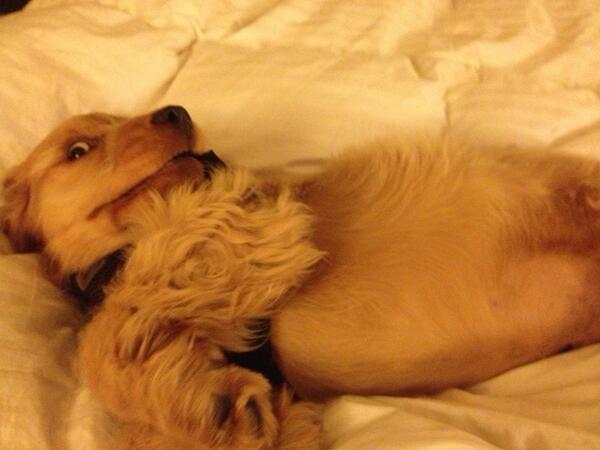 Oh There it Is!  No more Espresso for you mate!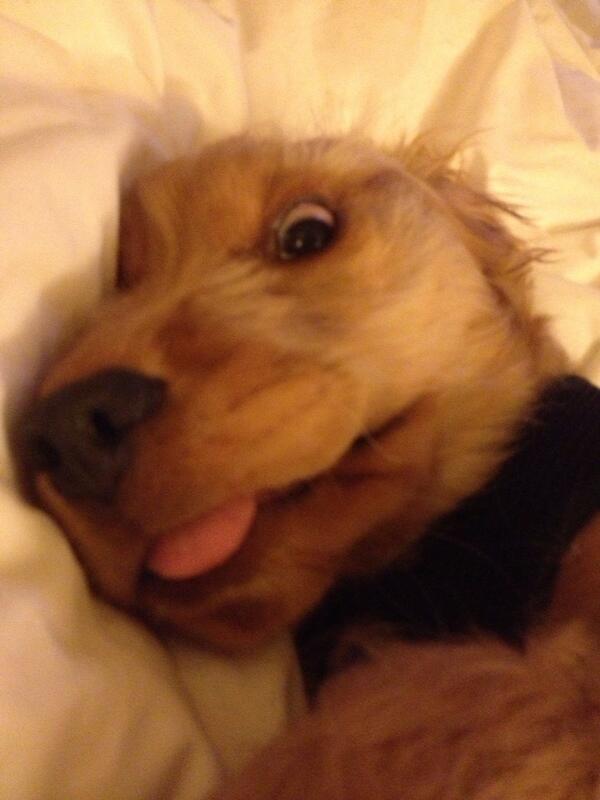 And last but certainly not least, Mollie, Dave Stewart's baby!
Come on Dad!
And that's all Folks!